View MLS listings for houses, cottages, vacant land and waterfront properties for sale in Burk's Falls, ON. Listings are updated daily so please check back.
Please call me for more information or to view these properties call me at 705 774 1552.
Burk's Falls is an incorporated village in the Almaguin Highlands region of Parry Sound District. The village, and the waterfall on the site, were named (for himself) by David Francis Burk of Oshawa, after he selected the land surrounding the waterfall in the Free Land Grant Act. Burk's Falls is part of the Magnetawan River waterway. Settled in 1860 and incorporated in 1890, Burk's falls is set amid the fresh-water bodies that make Northern Ontario famous; the largest of which are Horn Lake to the Northwest, Pickerel Lake to the Northeast, Three Mile Lake to the Southeast, and the joined Doe and Little Doe Lakes to the Southwest.
The area around Burk's Falls was first settled by loggers during the 1860s. At that time, the only access to the region was via the Magnetawan River from Georgian Bay, or through the forests of the unsurveyed townships, north of Bracebridge. After 1875 the Rosseau-Nipissing Colonization Road allowed access from Muskoka, to the south. In 1879 steamboat service was established to the foot of the falls, from the historic village of Magnetawan.[6] Railway service came to Burk's Falls in 1886, with the opening of Northern and Pacific Junction Railway, absorbed by the Grand Trunk Railway in 1888. The Village of Burk's Falls was incorporated in 1890. Also located in Burk's Falls is the Outward Bound Canadian Base Camp.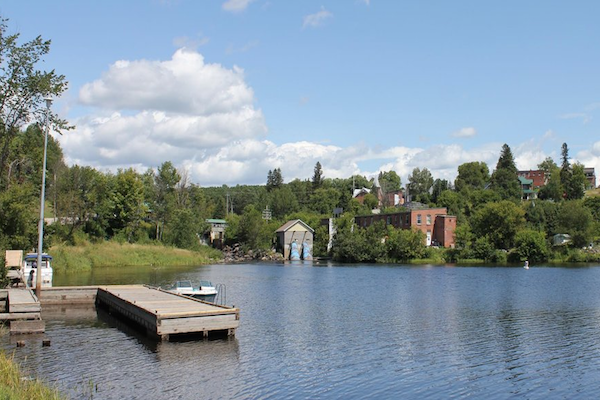 Current homes and cottages for sale in the Burk's Falls area.
Data was last updated October 2, 2023 at 08:15 PM (UTC)