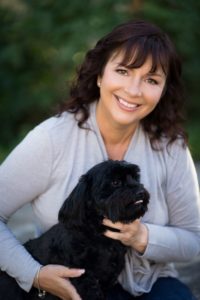 I was born and raised in the town of Parry Sound.  Throughout my childhood I was blessed to spend my summers on Georgian Bay, at our cottage near Sans Souci.
I started to work in real estate in 2006 as an unlicensed assistant and immediately discovered an instinctive understanding of the real estate business. The logical step was for me to get my real estate license, a process which I completed in March of 2008. In May 2011,  we opened the Magnetawan Branch office of Re/Max Parry Sound-Muskoka Reality Ltd, and I haven't looked back. I currently sit as President-Elect on The Lakelands Association of Realtors®.
I have been blessed with amazing clients, now friends, and am enjoying the success of hard work! I spend a lot of time driving around the beautiful Muskoka and Parry Sound areas with my trusty sidekick, Niblitz, my wee Shorkie-poo.
When not in the office, I enjoy spending time with my children, and grandchildren.  My other interests include gardening, reading, knitting, hiking and kayaking. I love to travel, cook, play board games and I enjoy ending my day with a nice glass of wine!